Live Beginner English Classes
7 – Jan – 19
Mobile Responsive
Attend live English classes on any device you own.
Interactive Virtual Classrooms
Our interactive virtual classrooms make learning English full of fun.
Official Certificates
you will receive an official language certificate to confirm the level of your language skills in a professional context.
What To Expect From These Live English Classes
Regardless of whether you're only a tenderfoot beginning your first online English course or an advanced student wanting to make your basics strong, online English classes with our master educators are the quickest way to make yourself confident in English.
Stunning Presentations
Learn English grammar with our  professional presentations
Core Vocabulary
Learn high frequency words applicable to all environments
Learn At Home
With our virtual classes, you can learn English in the comfort of your home
Practical English
Practice spoken English on a daily basis to become fluent in less time
Stunning Presentations
Professional presentations that explain even the most difficult grammar concepts in a simple manner. No more boring white/blackboard explanations.
Test Your Grammar
Test your grammar knowledge with our state of the art interactive quizzes. This means no more boring grammar. 8 question types for accurate assessment. Get your quiz results in your email inbox to keep a track of your improvement.
Improve Listening
You need to be a good listener to be a good speaker. Listen to short audio clips, stories, and interviews to get accustomed to different sounds of English.
Improve Accent
Do you hate how you speak English?
Do you want to speak like native speakers? Sure, you do.
Improve your accent by learning the sounds of English. Learn what native speakers do while speaking English.
Improve Reading
You can't be successful without being able to read. Every day, we read newspapers, blog posts, messages, and emails. Being able to read, defines your personality. Listen to native speakers and read along.
Practice Spoken English
What would you do if you wanted to learn how to drive a car?
The answer is "you'd drive".
In order to be able to speak English fluently, you need to speak more.
With our guided spoken English practice, you'll be able to use those complex sentences in your spoken Englihs in no time..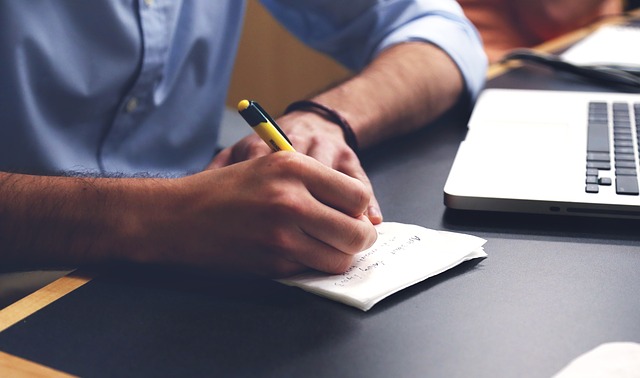 Improve Writing
Besides speaking, writing is another way of communicating with people. By learning English grammar, you will be able to construct complex English sentences to use them in your academic and business English effectively.
Free Handouts
Unlike conventional classes, where they focus more on filling your copies with loads of text, we focus on improving your English during classes because all of our presentations are provided in pdf format  for later viewing.
Class Recordings
Don't worry if you miss a class. All classes are recorded and uploaded on our online learning portal including all exercises.
Course Description
Course Duration: 2 months (40 Hours)
Class Duration: 1 Hour
Class Frequency: 5 days/week (Mon. to Fri.)
Admission Fee: Rs. 200 (One time Only) 
Regular Class Fee: Rs. 1500/month 
Conference Class Fee: Rs. 500/month
Regular Class Timing: 8:15 pm to 9:15 pm (PKT)
Conference Class Timing: 6:30 pm to 7:30 pm (PKT)
Limited Seats - Hurry up!
Conference Class
Beginner Level
Extremely affordable

2-month course

1 hour daily

5 days a week (Mon-Fri)

Certificate upon completion

Grammar

Reading practice

Listening practice

Spoken English practice

Pronunciation improvement

Interactive quizzes

Free handouts

Live chat

Class recordings

3-month access to our online learning platform

Unlimited students
Regular Class
Beginner Level
Cost effective

2-month course

1 hour daily

5 days a week (Mon-Fri)

Certificate upon completion

Grammar

Reading practice

Listening practice

Spoken English Practice

Pronunciation Improvement

Interactive Quizzes

Free handouts

Live Chat

Class recordings

3-month access to our online learning platform

Ability to speak in class

Microphone unmuted

Conversation with fellow students in breakout rooms

Raise hand to ask questions

15 students only
Frequently Asked Questions
What is Rapid English Course?
It is a live online course that you can take in order to improve your English. As the name suggests, this course covers high frequency topics of English to enable you to speak English as quickly as possible.
How many levels are there?
Rapid English Course consists of the following levels:
Foundation Level
Beginner Level
Intermediate Level
Advanced Level
What is the duration of each level?
Foundation level  (1 month = 20 hours)
Beginner level (2 months = 40 hours)
Intermediate level (3 months = 60 hours)
Advanced level (3 months = 60 hours)
Are classes conduct on Skype or Whatsapp?
Neither. We have our own online platform where we conduct live classes.